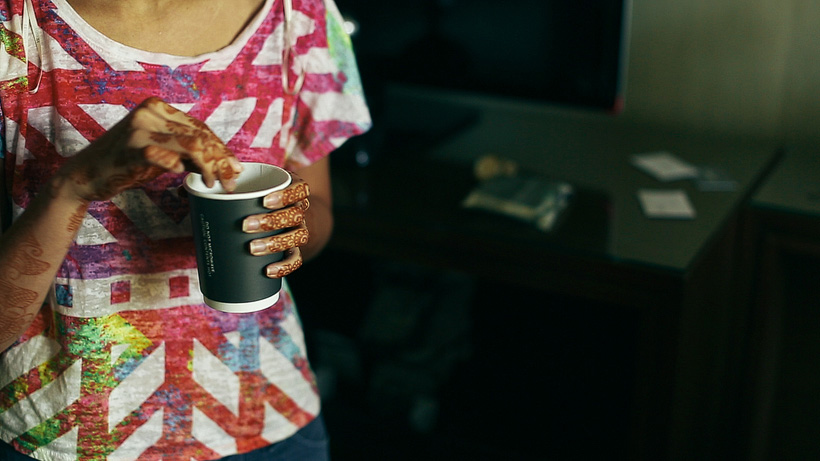 WEDNESDAY, 9:30PM. 2 days prior to their wedding day, they sat across the booth sipping almond milk tea. Our first conversation occurred a couple days before and wasn't sure if time allowed for a physical meeting. She being exhausted from her stay in NY and him arriving back from his bachelor party. Jet lagged and all… they began to share,
Here's a typical story about boy meets girl. Except this boy was born and raised in chicago, the greatest city in the world and the girl of his dreams lived life in the future. Thirteen hours into the future to be exact. After Vik graduated from Dartmouth, he ventured out east for job opportunities and that's when he ran into Jo. It all began at a house party in Singapore. She was cooling off in the kitchen. He needed a beer. Well, that's that and here we are.
She's the kind of girl who doesn't apply make-up on the daily.
He never really touches up his hair, but when it happens – she applies it for him.
She gets excited over the small things, especially the texture of doughnuts from glazed & infused.
He loves Mexican food but it's nowhere to be found in Singapore.
It helped me learn that their celebration was not just a coming together for the two of them, it was a joining of families and friends. And of course, that's what I decided to highlight in their film. With Jo's family hosting a traditional tea ceremony and Vik's side a hindu ceremony, I knew that they had huge family ties and much respect for where they come from. Over boba, Vik mentioned that there would be a open mic of sorts going on during the reception. This was great; it allowed us to learn about their separate childhoods and also a window into their lives as a couple. Normally we only incorporate one or two speeches into a film but this time around, the more the merrier.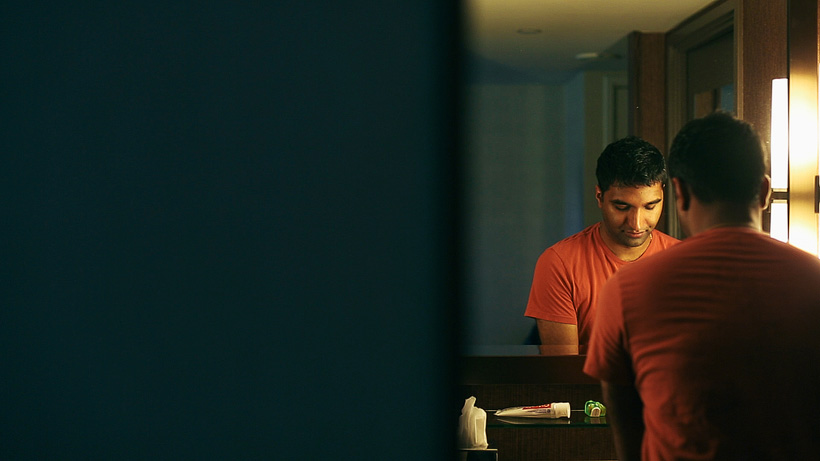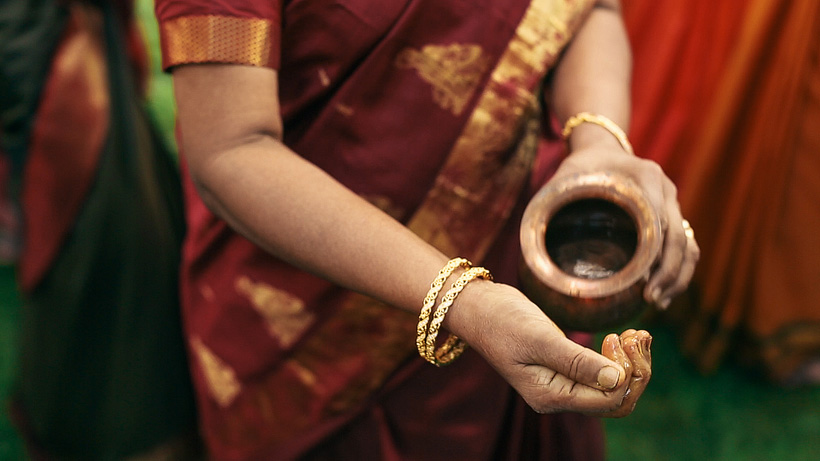 If you like it, share the love! 'LIKE', share or leave a comment!
LIKE us on FACEBOOK
Special thanks to all the vendors who made this wedding possible! Especially Jenn Gaudreau for referring us to Jo & Vik! I've also got to mention that Beth did an amazing job making sure everything ran smoothly! Her team is top-notch! DJ Harsh was excellent as well – keeping folks moving on the dance floor and updating us on all things related to the itinerary. Props to the team at FMK for killing it with that morning ceremony set-up.
Photographer: Jenn Gaudreau
Venue: The Hyatt Lodge
Coordinator: SQN Events
Florist: Forget Me Knodt
DJ: DJ Harsh